The Story to the Monument of The Women of World War II
Women were called up for War work from March 1941
In World War I, and World War II women played a vital role in Britain's success. But as with World War I women found that the advances they had made, were greatly reduced when the soldiers, returned from fighting abroad.
JOBS UNDERTAKEN BY WOMEN DURING THE WAR INCLUDED :- Mechanics; Engineers; Tank drivers; Building ships; Working in Factories making bombs and aircraft parts; Air raid wardens; Driving Fire Engines, Plumbers; Ambulance drivers; WRVS volunteers and Nurses.
Celebration of The monument of World War II Women
The monument is located close to the cenotaph in Whitehall, London UK. The 23ft high; 16ft long; 6ft wide and weights 23 tons, monument is John's largest National sculpture depicting 17 sets of individual uniforms and working clothes hanging around the sides, symbolising the hundreds of different jobs women undertook during the Second World War.
The sculpture was unveiled by Her Majesty Queen Elizabeth II with a dedication by Baroness Boothroyd, OM PC on the 9th July 2005.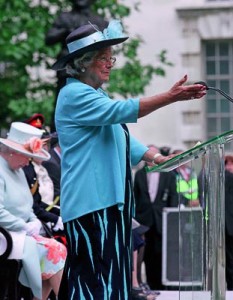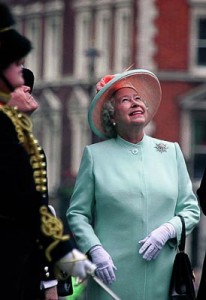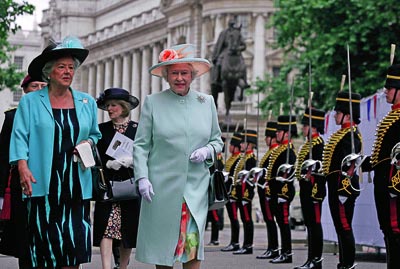 reference to other website: