EXCELLENCE IN PICTURE FRAMING
Bring your picture to Life.
Picture framing is truly a creative process and an art in its own right.
There are no strict rules or guidelines on presentation. Each piece of framing must be approached individually in order to allow the item to be framed to shine through and make the impact it deserves.
A good framing solution will be visually sympathetic and a art to the finish frame. It must not overwhelm or fail to add aesthetic value (unless we agree that the purpose of the frame is to make a statement).
We are able to guide you through the task with the selection from our range of frame profiles, conservation framing services, that includes 100% acid free mount boards and with upgraded glasses, to preserve and protect the artwork to remain in it's natural condition.
With the advance development of conservation glazing we are able to offer you the choice of glasses to upgrade your framing services:
Ultra Violet Light Protection Glass;

Museum glass offers high anti UV protection from the irreversible damage caused by light exposure while also providing virtually invisible glazing that enhances and protects your artwork;

UV filtering Acrylic. This is also available with a scratch resistant surface and Reflection Control. (where the weight of the frame is a concern. It is a safe option for frames designed for regular transportation, hanging in public places or in children's rooms)
It can be difficult, if not impossible, to choose the best framing for a piece of artwork without a personal viewing or visit to our gallery.
We are happy to discuss and advice you with the options available, offer you the wide choices, and make your decision making easier, with our free of charge estimate on the costs.
Come and see us and meet our experience staff, who are here to help you with all your framing needs!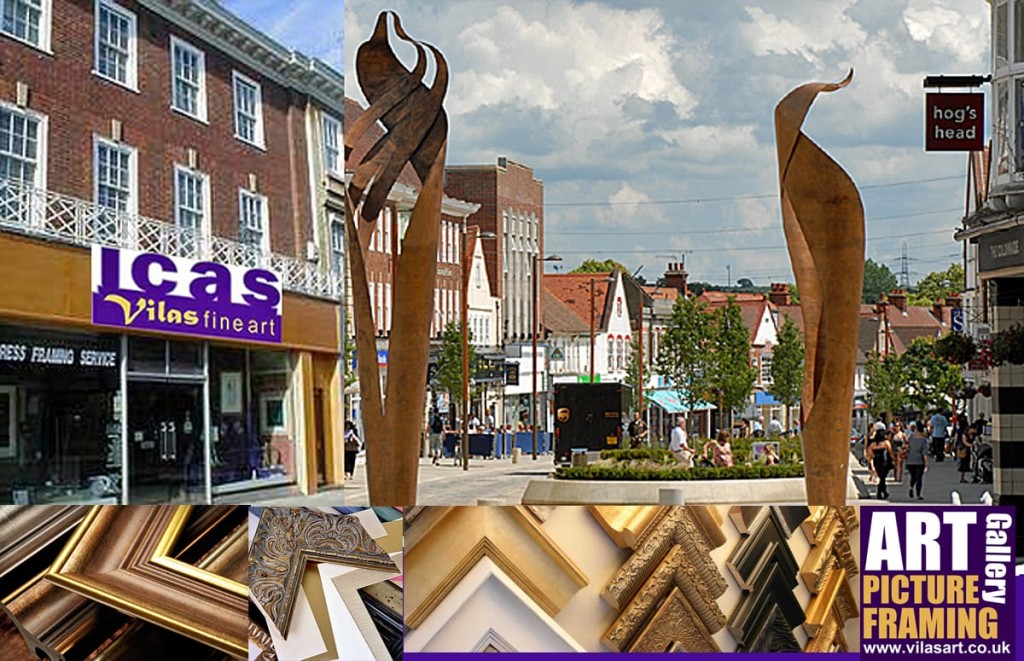 FREE

Pickup and delivery service
Call the gallery today!
TEL: 01462 677455
BESPOKE CREATIVE PICTURE FRAMING!
Professional framers of Letchworth began crafting handmade quality frames since 1984. Founded in the World first garden city. Our framing services takes into consideration the following deliver the best presentation, protection, and preservation for each of our client framing needs.
Our clients include artists, photographers, galleries, museums, interior designers and corporate and private collectors. We personally assist some of the most recognised artists and photographers around the world.
We conduct the best practices and use only environmentally friendly conservation materials and processes of the highest qualities. Quality, Experience, Service, Satisfaction (QESS) are the four cornerstones of our business.
Quality – We ensure that every product or service that we offer you is done to the highest quality.
Experience – Our staff are here to provide you with our several years of expertise and experience in the services that we offer.
Service – The customer experience is very important. Therefore we will guide you through each stage ensuring that we complete the order taking any recommendation from our customer. These include those during the consultation, manufacturing, approval and collection/delivery stages.
Satisfaction – We do not rest until you are completely satisfied with the service and product that you receive from us.